MiCA crypto regulation
The European Union seeks to establish uniform licensing and regulatory rules for digital assets in all member countries. However, this will only strengthen Bitcoin's position relative to other financial instruments and increase demand for non-castodial and no-KYC platforms. The EU recognizes that the role of Bitcoin and digital assets in the economy and the financial sector is growing rapidly. Legislators were therefore seeking to establish uniform legal rules that would resolve existing differences between countries in that area. The MiCA crypto regulation is a European legislative initiative that sets new rules and regulations for the Bitcoin market and digital assets.
The main feature MiCA crypto regulation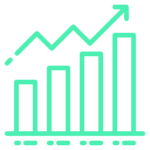 The EU Bitcoin and Crypto Asset Regulation, or MiCA, is the latest legislation in this area. This EU initiative harmonizes a fragmented system of digital asset regulation in EU national regulations.

Once MiCA enters into force, the EU-wide regulation of the business will be uniform and clear, making it easier for companies to operate, while improving consumer protection and reducing risks to EU financial stability.
Operating principle of MiCA crypto regulation
MiCA sets uniform release, trade and maintenance rules for digital assets, as well as requirements for service providers. Such business and related services are now equivalent to financial services throughout the EU. In each EU member state, so-called National Competent Authorities, or NCAA, are introduced, that is, the digital business supervisory bodies of the particular EU member state. MiCA also focuses on certain categories of assets that are not covered by existing regulations. It should be noted that MiCA focuses on information related to owners and managers of companies that provide services for the use or maintenance of digital assets. The regulations are aimed at preventing conflict of interest, money laundering and the financing of terrorism through such assets.
Economic implications and impact on bitcoin
The European regulator aims to bring Bitcoin and digital asset ratios closer to the standards of the traditional financial market.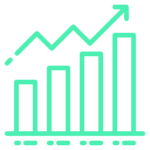 Such initiatives may also lead to more centralization and competition restraint (despite the official pro-competitive stance). Licensing would exclude platforms and companies that would not meet the new requirements.

Moreover, all potential services will be considered in the context of meeting regulator expectations and priorities.

It is obvious that the practice of KYC (English. «know your client» – regulations on the provision of identity documents) and AML (Anti Money Laundering» – Rules to confirm the source of the proceeds and use them to establish that they were not used for criminal purposes) will become more common.

From a user's perspective, this trend will mean minimizing their privacy and total control over their operations. In addition, government regulation of the technical features of the operation of platforms and companies will allow, if necessary, centralized access to both the database of users and their transactions.
The importance of MiCA crypto regulation
MiCA sets ambitious goals to unify EU legislative requirements for bitcoin and digital assets. The centralization of the industry is likely to increase, and regulators will closely monitor the activities of both individual users and the companies concerned and their managers.
Only Bitcoin, through its decentralization and lack of governance, will create an alternative to this approach. Disagreements between Bitcoin, on the one hand, and cryptocurrencies and CBDC, on the other, will only grow, stimulating demand for BTC and related services that provide maximum security and privacy.